Masked Woman, Crane Puppets Forearm Tattoo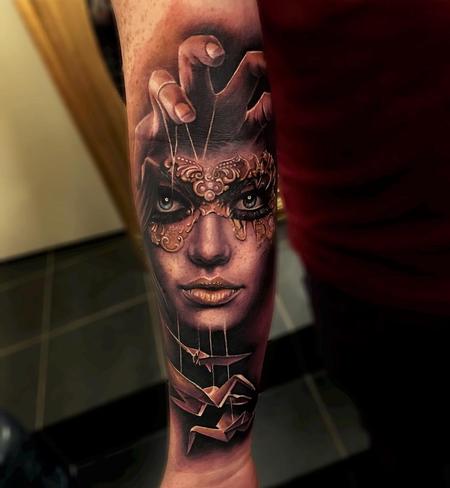 Black and gray depiction of a woman in a party mask, with a puppeteer commanding some paper cranes behind.
By Sam Barber
Artist Information
Resident Artist At: Sam Barber Tattoo +44 7891 742172
Artist Products For Sale
No products are available at this time. Please check back later!