Girl, Wolf, Glass Composite Arm Tattoo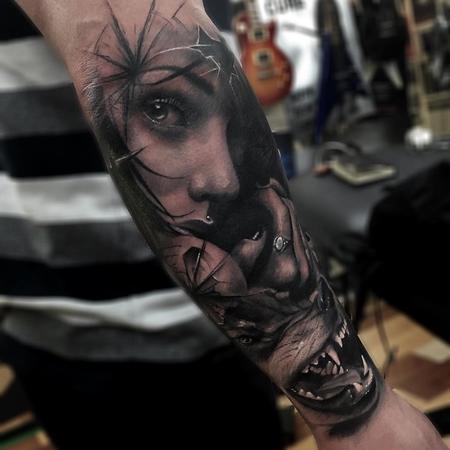 Black and gray scene of a woman with broken glass imagery around her and a snarling wolf figure below. Done at Paul Talbot's studio.
By Sam Barber
Artist Information
Resident Artist At: Sam Barber Tattoo +44 7891 742172
Artist Products For Sale
No products are available at this time. Please check back later!