Palazzo Ca' Zenobio - Collegio degli Armeni Moorat-Raphael, Venice
Built in 1690, Palazzo Ca' Zenobio in Venice is a masterpiece of Baroque style. On the first floor, the so called piano nobile, the trompe l'oeil frescos and ceilings are splendid (early Tiepolo) and the luxuriant garden among Venice's largest and loveliest. The palace housed for more then two centuries the Armenian college Moorat Raphael. It recently opened its doors to scholars and guests and to art exhibitions during the Venice Biennale.
A restored garden lies behind the simple facade of Ca' Zenobio, an 18th-century palazzo in the Dorsoduro district that once housed the Armenian College. Courtyard gates open on to a patchwork of neatly trimmed lawns and pathways leading towards a neo-classical library. Arches of delicate pink roses complement flowerbeds, citrus and cypress trees, palms, ferns and statuary. Art exhibitions are held regularly in the palazzo, where stucco ceilings, frescoes and a hall of mirrors make an ideal backdrop.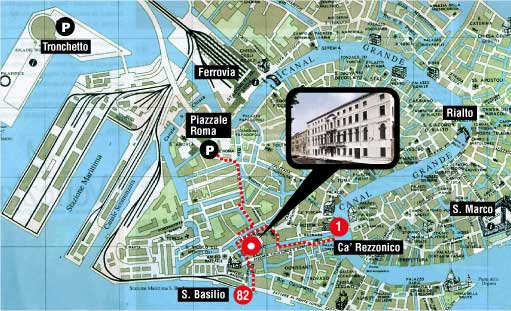 Palazzo Zenobio
Dorsoduro 2596
30123 Venezia
Italia
The palace is located in the western part of the island and is the only Carnival-palace accessible by waterway as well as overland via two routes each.
Hotel Info
Accommodation is not included in any of the VTG passes. The following is a list of recommended hotels in the nearby area and room reservations must be made directly with the hotels themselves.
Hotels
- Hotel Belle Arti
- Hotel Tiziano
- Hotel Molino Stucky
The Ballroom
Venice