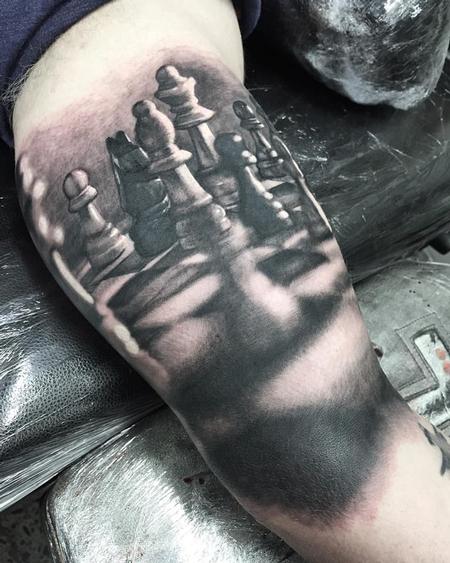 Fun chess piece I did last week, I love doing tattoos with out of focus areas,
Done using @inkeeze @intenzetattooink @inkjecta @killerinktattoo @dermalizepro @electrumstencilproducts @mithraneedles @thelvxlight @sullenclothing #inkedmag #tattoolifemagazine #tattooartistmagazine #tattooistartmag #sullenclothing — at Matt Jordan's Ship Shape Tattoo.
By Steve Butcher
Artist Information
Resident Artist At: Steve Butcher Tattoos 8n Moana Ave, Auckland +64 9-942 1800
Artist Products For Sale
No products are available at this time. Please check back later!