Smoke, Jaw, Woman Forearm Tattoo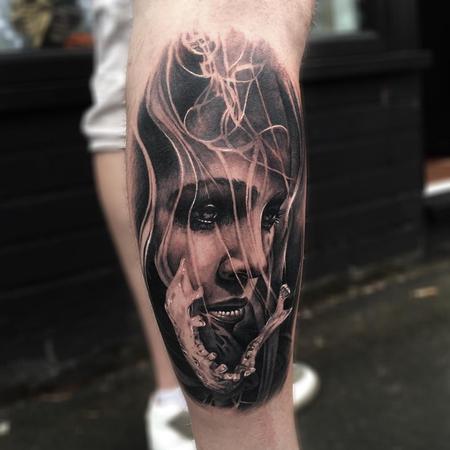 Realistic black and gray portrait of a woman with smoke wafting over her face. A jaw floats before her face, glowing with the same white highlights that make the smoke stand out.
By Jak Connolly
Artist Information
Resident Artist At: Jak Connolly Art Bournemouth +447784707723
Artist Products For Sale
No products are available at this time. Please check back later!