02.29.16
Stefano Fabretti - Artist Interview
We are two months away from the Palazzo! In preparation, we've been sitting down with tons of artists to hear about what makes them tick. Today we are so very fortunate to have Stefano Fabretti (Instagram @cattivostefanofabretti)!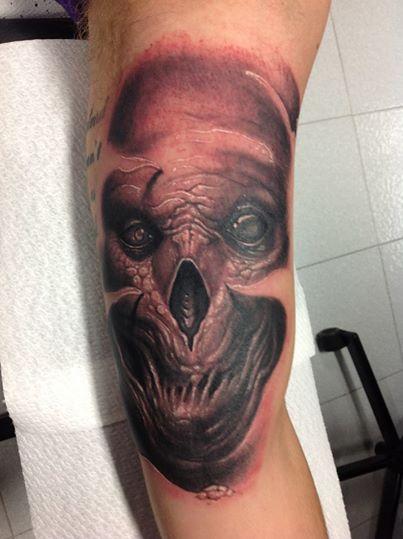 TN: Hey Stefano, thanks so much for getting with us!
SF: Thanks so much for having me! I am very excited.

TN: So, as a tattooer--as an artist--it can often be hard to find the motivation to keep producing. What drives you everyday to produce tattoos and artwork?
SF: Passion is everything..passion for the art and the draw. I always need to represent my feeling on paper.

TN: In your opinion, what is your favorite part about being a tattoo artist?
SF: Seeing the happiness on the face of my customers after i finish my work!

TN: I'm sure you end up with a lot of happy customers... What would you say is your specialty? What's your favorite tattooing style?
I'm specialized in horror and bio organic style... I love it!

TN: How important is tattoo community and tattoo family to you?
SF: It's really important…we don't need envy, competitions or any kind of thing that makes us one against another. We need to be a family, in this way we can grow together. We are tattoo artists, not rockstars.

TN: How does traveling, tattooing, and attending international conventions benefit a tattoo artists career?
SF: Seeing, speaking, and learning from other tattoo artists is always important. It's how you understand where your weaknesses are, but more importantly, you can learn easier ways to work, or more difficult techniques that improve the quality of your work.

TN: What does tattooing mean to you and how do you give back to tattooing daily?
SF: To me, it is a means to represent my emotions, and every day I work hard to make every work a piece of art.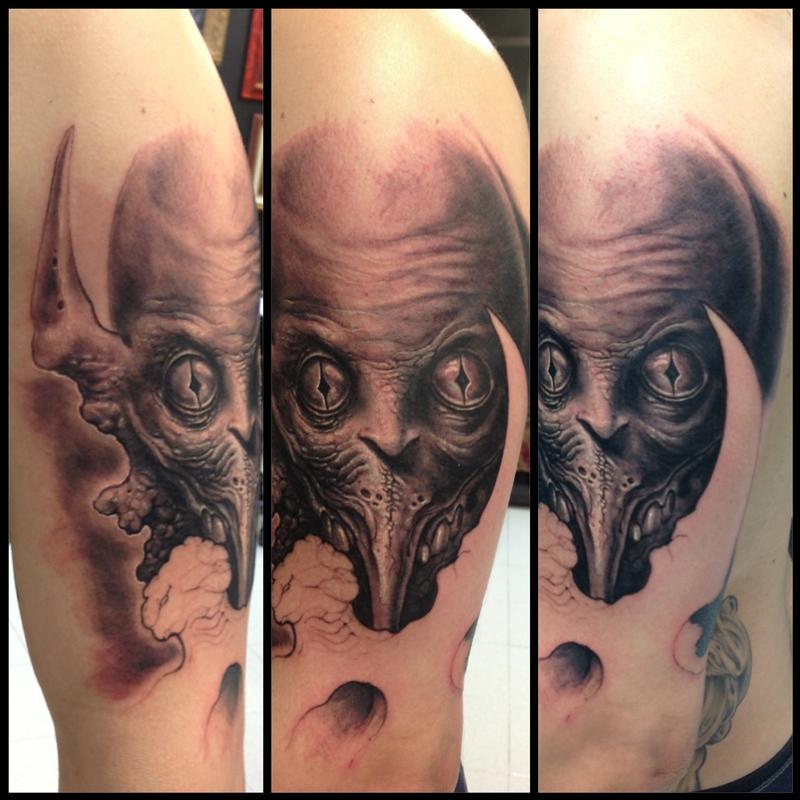 TN: Any upcoming projects? On-going ones?
SF: Right now, I want to travel a lot, and have guest spots around the world. Visiting awesome gatherings like in Venice and attending conventions... I'd like to try and paint more...

TN: Travel is an exciting project of its own, and we're so excited to see you in Venice! Any closing thoughts?
SF: Thanks for the amazing oppoprtunity you've given me. See you all there my dears!