Needle-Lip Color Tattoo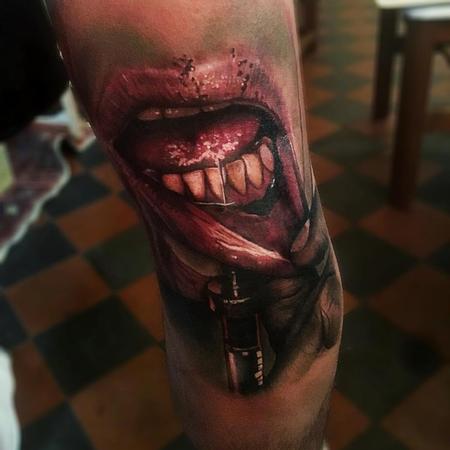 Full color, illustrative tattoo of a needle going through the bottom lip. Done on the inset of the elbow.
By Sam Barber
Artist Information
Resident Artist At: Sam Barber Tattoo +44 7891 742172
Artist Products For Sale
No products are available at this time. Please check back later!