Color Tree and Evil Owl Tattoo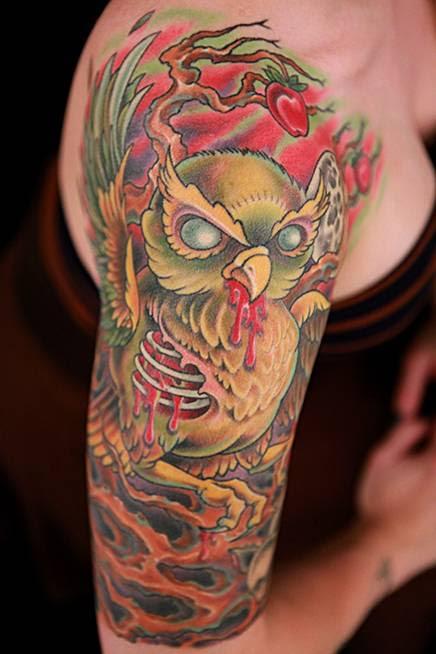 Colored owl ripping away at itself on a spidery, fractal-like tree with an eerie red and green backing.
By Durb
Artist Information
Resident Artist At: Red Tree Tattoo (413) 585-9134
Artist Products For Sale
No products are available at this time. Please check back later!